Greg Nichols

General Manager & Director of Golf
Greg has been in the golf business since 1976, serving at Honolulu C.C. and Waialae CC prior to coming on board with Ko Olina in 2002. Greg has won numerous awards with the Aloha Section PGA, including Golf Professional of the year, President's Award for Promotion of the Game, Junior Golf Leader, Bill Strausbaugh, Professional Development and Merchandiser of the Year.
Birthplace: Washington, DC
Hobbies: All sports, travel, reading, cooking, history
Personal: Lived in Hawaii since 1971, married since 1983, two daughters and one grandson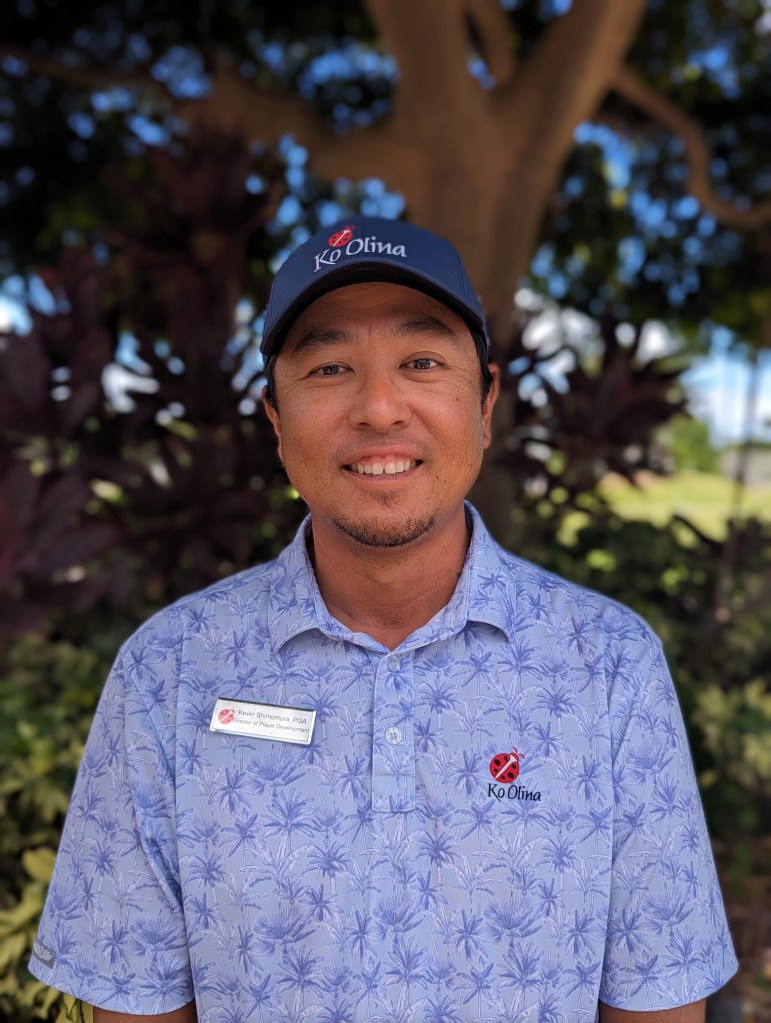 Kevin Shimomura

Director of Player Development
Kevin grew up around competitive golf, where he developed a passion for the game. He joined the team in 2010 and now the Director of Player Development where he leads lessons to help golfers of all ages and levels reach their goals. Throughout his career he has received numerous prestigious awards and accolades, including, PGA Class 'A' Professional, Golf Digest "Best Teachers in America Under 40", "Best Teachers in Your State", 2014 Aloha Section PGA Player of the Year and many more.
Birthplace: Maui, HI
Hobbies: Golf, Fishing and watching TV
Personal: Moved to Oahu in 2010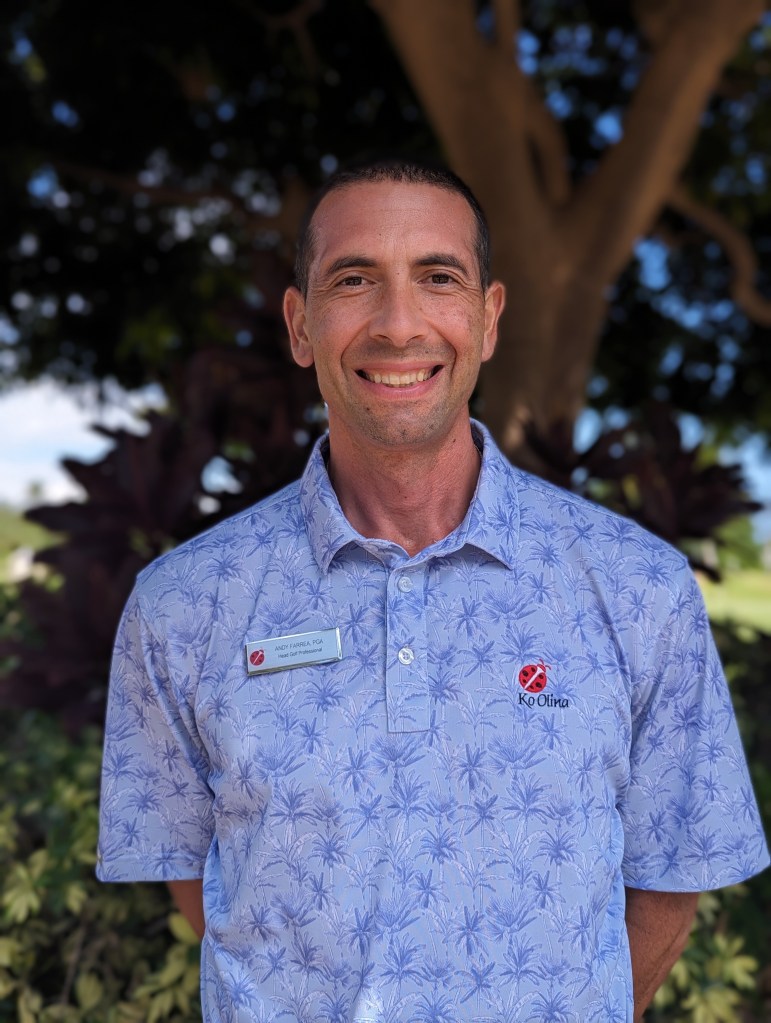 Andrew Farrea
Head Golf Professional
Andy has been a part of the golf industry since 1997 and brings extensive experience to the team, along with numerous years of experience as a golf instructor. Andy joined Ko Olina in 2019 and was awarded the Aloha Section PGA's Bill Strausbaugh Award in 2022.
Birthplace: Newport, RI
Hobbies: Ice hockey, beach, sports, fitness, reading and travel
Personal: Arrived in Hawaii in 2019 after primarily living in Newport, RI, also previously lived in Grand Cayman, BWI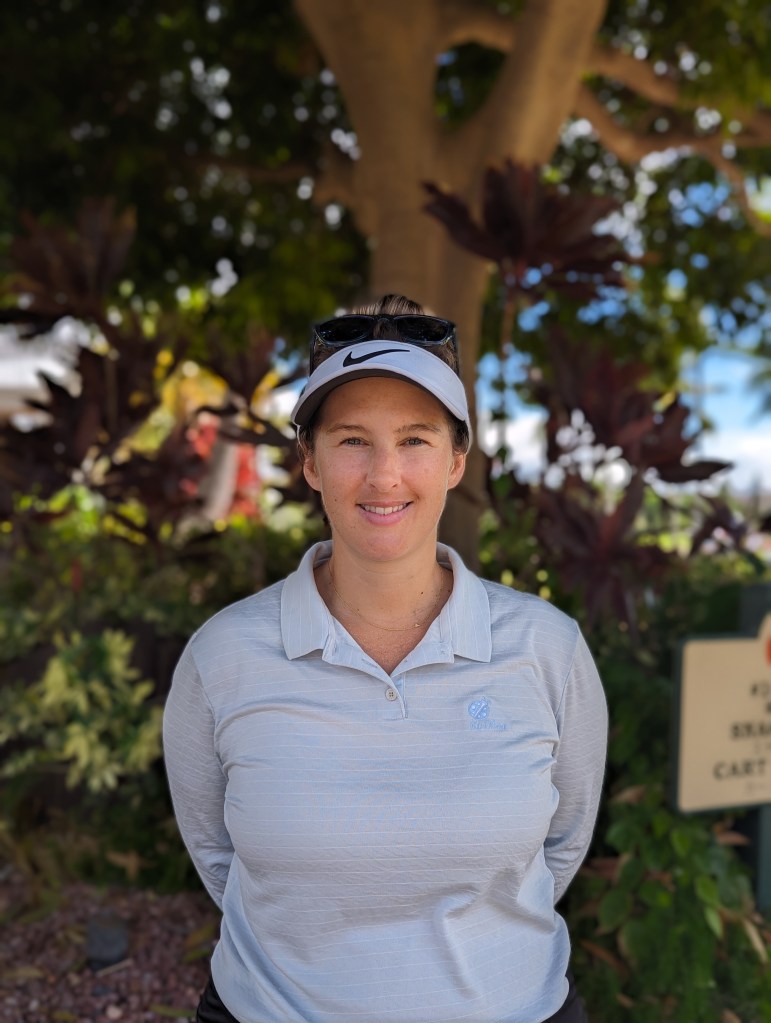 Katie Manlolo

Teaching Professional
Katie played in 3 NAIA National Championships during her years in College, which was the beggining of her golf career. She joined the team in 2016 and earned her PGA Class A Certification and the official title of Head Golf Professional in 2018. She is TPI golf 1&2, US Kids level 1&2 certified and an official program provider for Els on Autism golf.
Birthplace: Cheney, WA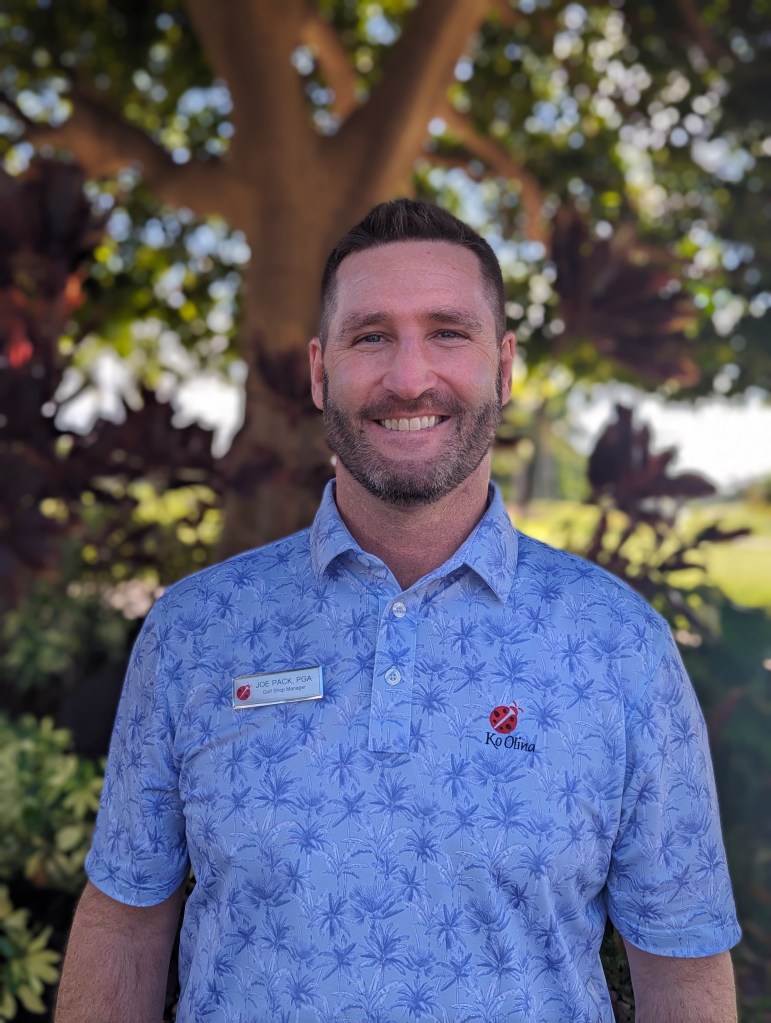 Joe Pack

Golf Shop Manager
With over a decade of experience in the US Freestyle Ski Team, Joe competed in 40+ World Cup events and earned a Silver Medal at the 2002 Salt Lake City Olympics. After retiring in 2006, he shifted his focused to golf, eventually becoming Head Golf Professional at Turtle Bay Resort in Hawaii, where he's gained over 15 years of experience in the golf industry.
Birthplace: Park City, UT
Hobbies: Enjoys casual rounds of golf, surfing, and family time.
Personal: Class "A" PGA Professional, Awarded "2016 Manager Of The Year" at Turtle Bay Resort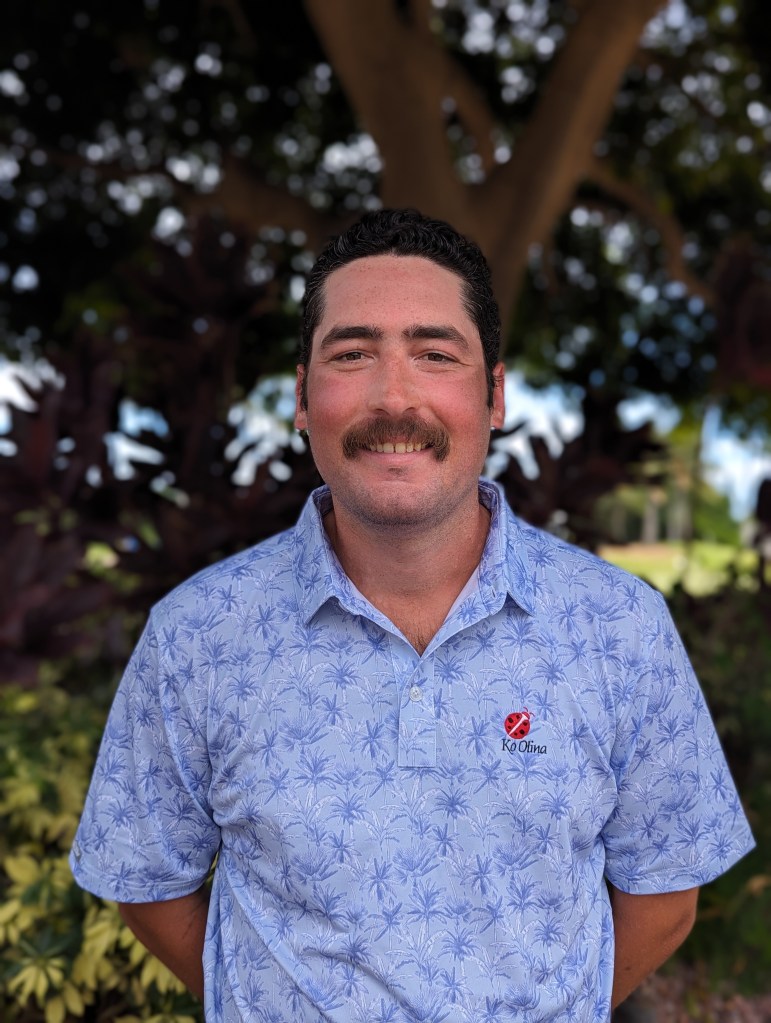 Griffin Grubb

First Assistant Professional
Griffin has been apart of the golf industry for 10 years, discovering his passion while attending the 2007 PGA Championship at Southern Hills. Griffin attended the University of Central Oklahoma where he majored in Professional Golf Management and became a Class A PGA Professional. After college, Griffin became the Senior Championship Coordinator at Pinehurst in North Carolina. Griffin's biggest passion in golf is growing the game and making golf fun for others.
Birthplace: Wichita, KS
Hobbies: Fishing, Playing the Guitar and Ukulele
Personal: Has been playing guitar longer than he has played golf and enjoys writing and creating music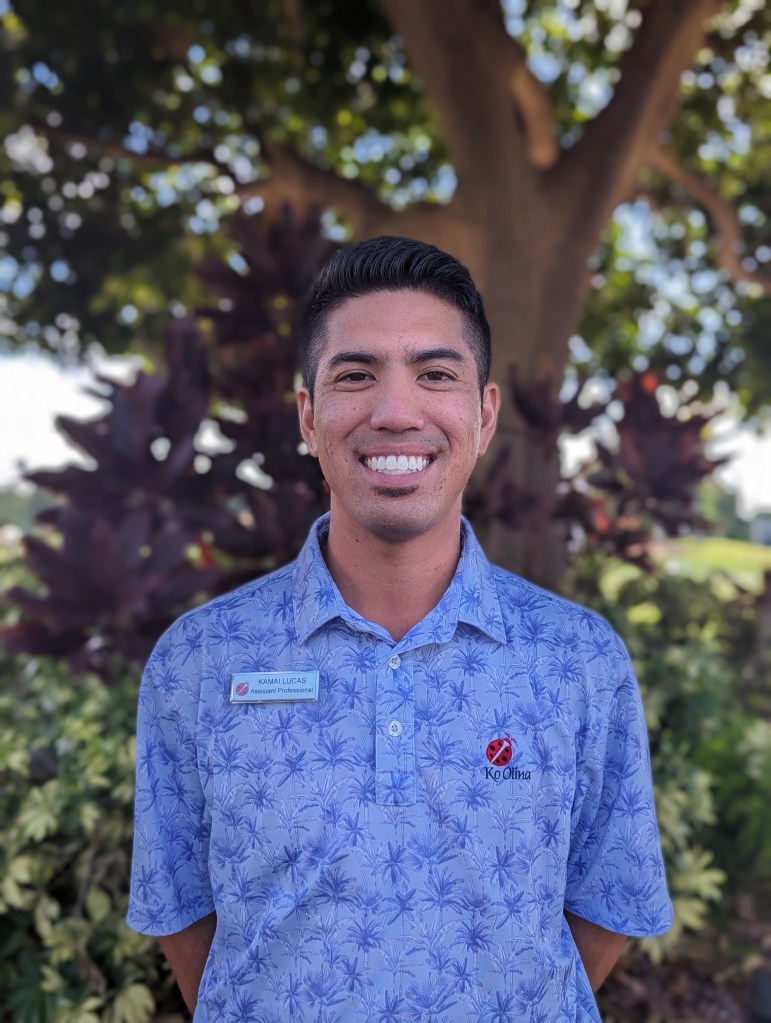 Kamai Lucas-Cordeiro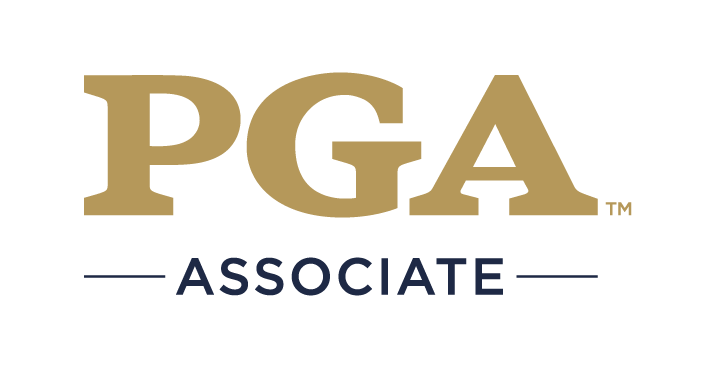 Assistant Professional
The first time Kamai picked up a club was when his grandfather introduced him to the game at 16 years old. He loved the competitive aspect and joined the High School golf team. After working with Kelvin Miyahira, it opened his eyes to the teaching aspect of golf. Kamai joined the team in 2016 and leads private and junior group lessons offered at KOGC.
Birthplace: Hawi, HI
Hobbies: All kinds of sports, watching the comedy show "The Office"
Personal: Father of 2 and enjoys teaching his eldest son golf on his days off.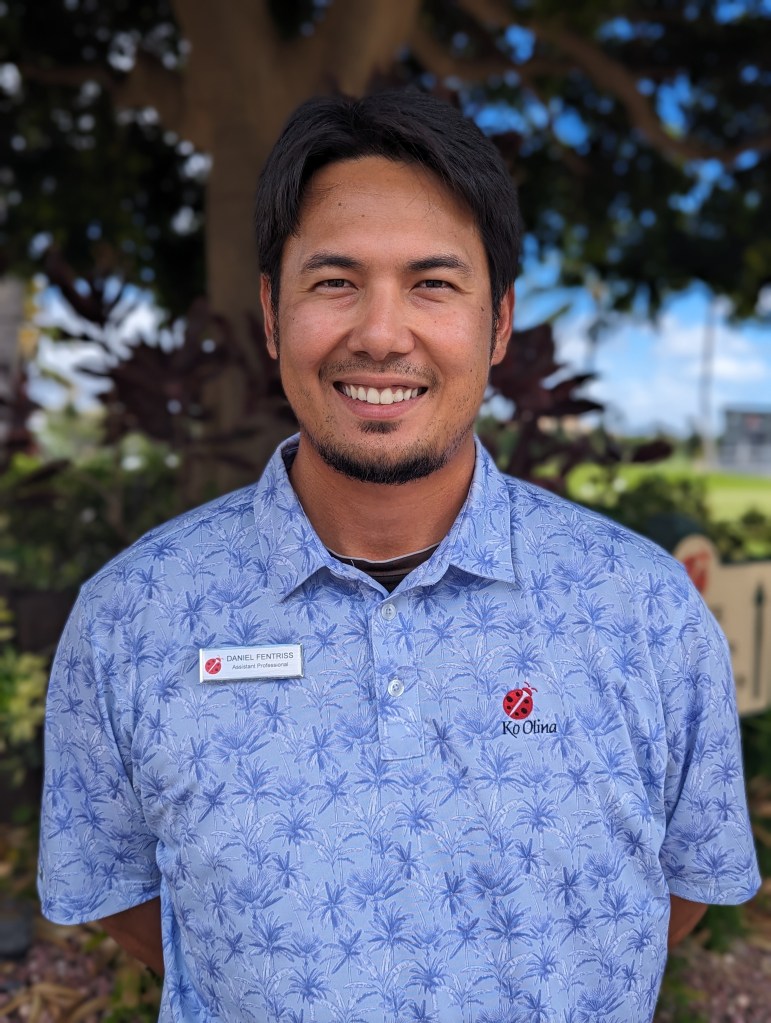 Daniel Fentriss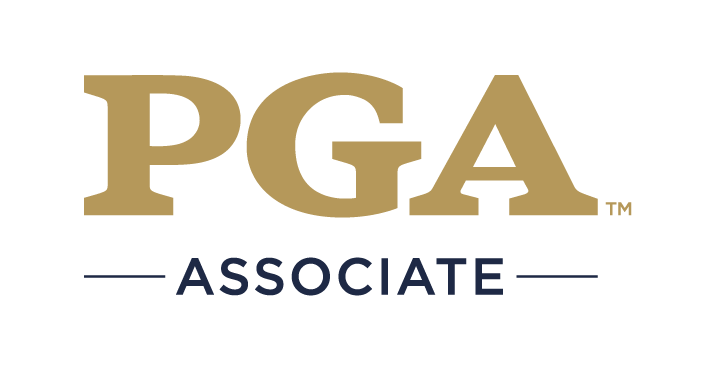 Assistant Professional
During his former years as a Baseball coach, he discovered a new passion for golf to which he decided to pursue a career path in the golf industry. Daniel came onboard in 2021 and turned Assistant professional in 2022. He believes that focusing on solid fundamentals and having a positive attitude will improve one's routines and confidence in their game.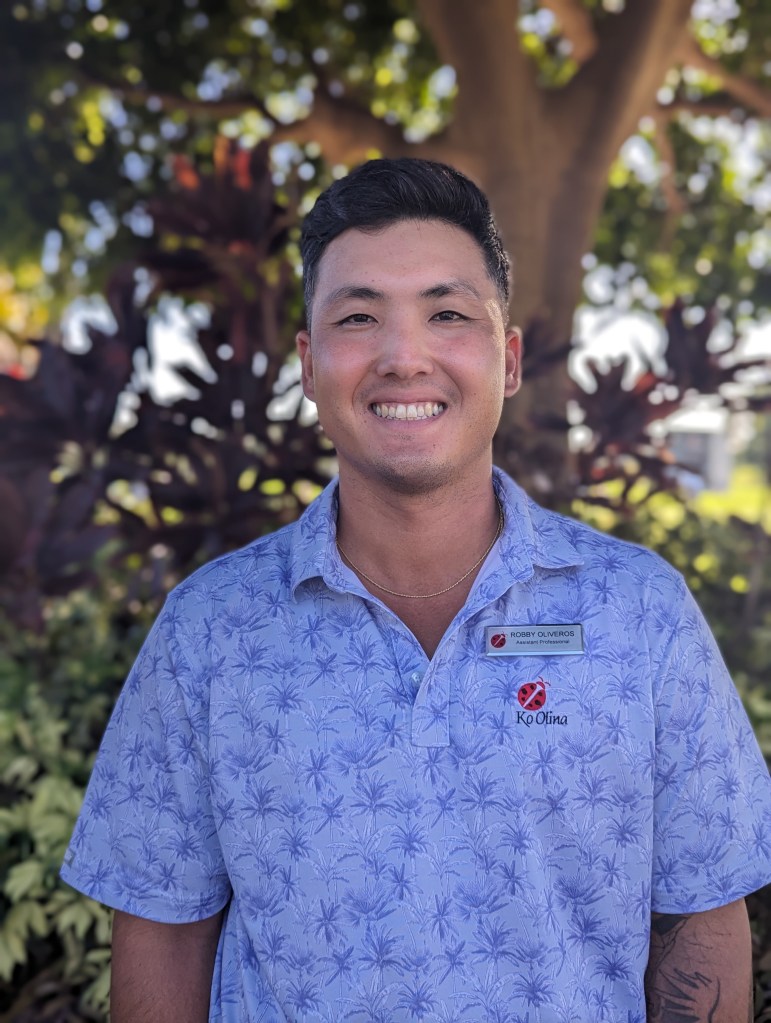 Robby Oliveros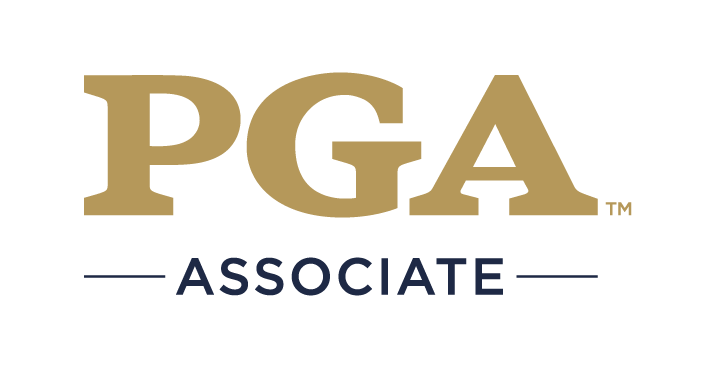 Assistant Professional
Robby started his athletic journey with baseball from little league through college. After obtaining an Associates degree, he pursued a Business Administration – Marketing degree at the University of Hawaii West Oahu. During this time, he developed a deep passion for golf and started to invest more time in practicing, leading to his career shift in 2021 when he joined Ko Olina Golf Club.
Birthplace: Oahu, HI
Hobbies: Playing Baseball
Personal: Previously worked in the Surf industry for 7 years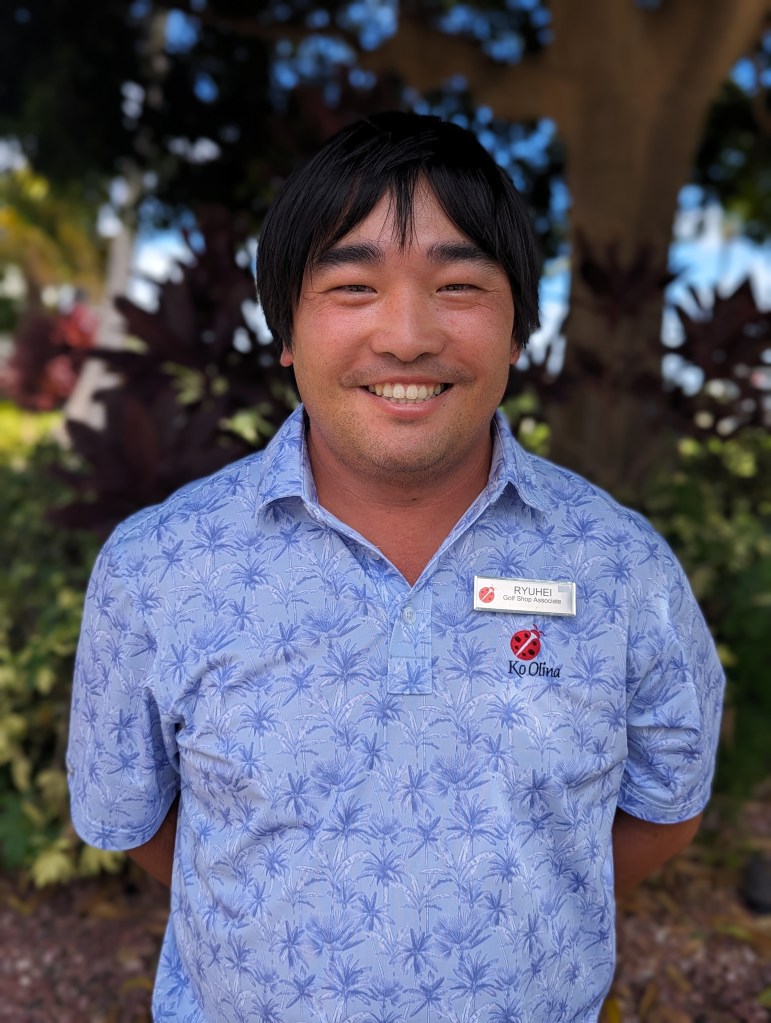 Ryuhei Sekino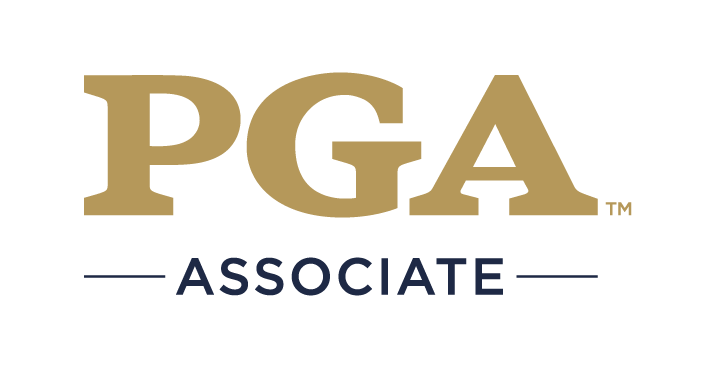 Assistant Professional
Ryuhei's passion for golf started at the young age of 4, when he moved to Hawaii. As his passion grew and his golf attributes strengthened, he decided to transfer to the world-renowned IMG Academy in Florida, where his love of the game really blossomed. After high school, his playing ability earned him an opportunity to join the Professional Golf Mini Tours for three years.
Birthplace: Yokohama, Japan
Hobbies: Collecting Ball markers from courses around the world
Personal: Joined Ko Olina Golf Club in 2021