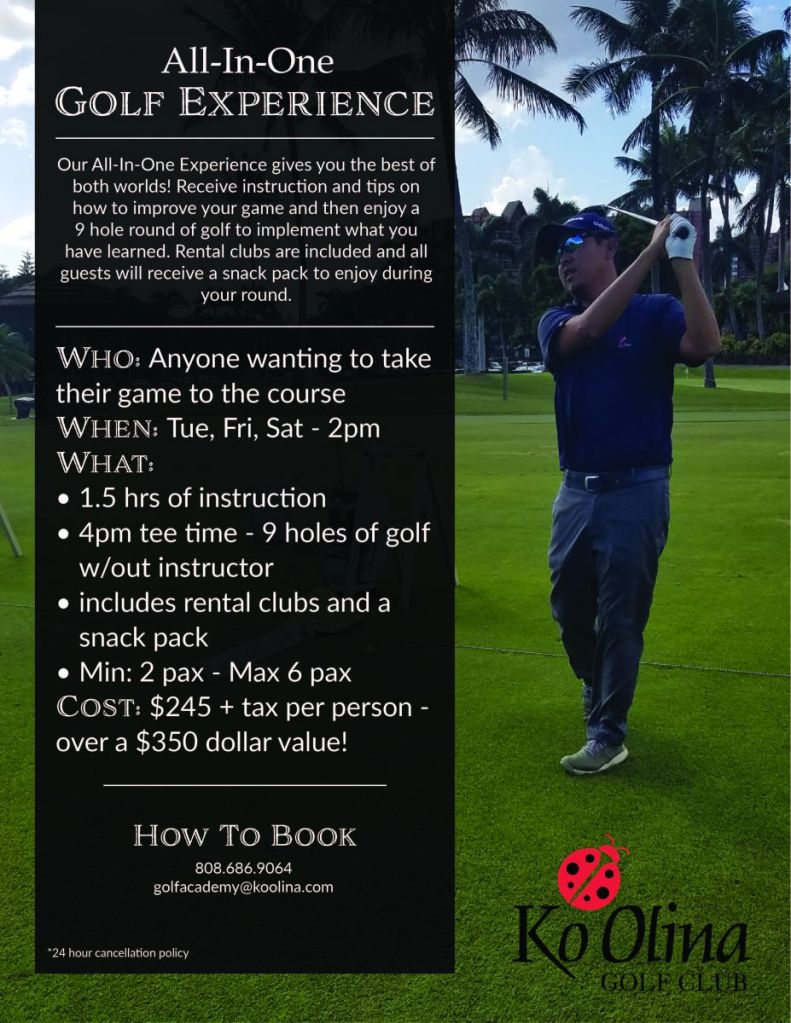 You will have the full attention of our PGA Professional with a small group of a maximum of 4 golfers. Video analysis with the V1 Coaching System is included. Prices are listed per person. Prices do not include tax.
Half Day Golf School (3 hours)
Learn, improve and develop new skills and achieve better results in a fun and social atmosphere. You will improve your short game and long game skills.
Director Of Player Development and Head Professional – $280.00
All Other Professionals – $240.00
* Should only one student be booked, the school is 2 hours long. Kama'aina receive up to 30% off with valid HI State Drivers License.